Three things cannot be long hidden:  The Sun, the Moon and the Truth. — Buddha
I have been wanting to use the above quote along with an eclipse image for quite some time.  With several planets moving to Sagittarius, a lunar eclipse on November 30 and a total solar eclipse on December 14, the time was right to do so. Sagittarius is the sign of the higher mind, advanced education and your belief system.  When the planets transit Sagittarius it is time to examine your beliefs and to live according to your truth.  Because Sagittarius relates to organized religion and entrenched beliefs, it is important to differentiate between the beliefs you were taught and the authentic beliefs that you have worked out for yourself.
December 2020 is an extremely important astrological month.  The month is ushered in by a Full Moon Lunar Eclipse on November 30 in the signs of Gemini/Sagittarius.  Then on December 14, we have a Total Solar Eclipse at 23 Degrees Sagittarius.  Obviously, the Gemini/Sagittarius energy is front and center now.  This brings a focus on communication, beliefs, teaching and learning and spiritual understanding. The eclipses usher in the beginning shift from earth signs into air signs.
That shift becomes very, very real on December 21, when Jupiter and Saturn move into 00 Degrees Aquarius (an air sign) at the time of the winter solstice, just as the Sun moves into 00 Degrees Capricorn.  Jupiter and Saturn have been moving in and out of a near conjunction for the last year.  Great conjunctions of Jupiter and Saturn happen once every 20 years.  However, the exact conjunction on December 21st in an air sign is a celestial event that happens only once very 800 years.  Many people believe that it was such a conjunction that was seen as the Star of Bethlehem at Jesus' birth.
November 30:  Full Moon eclipse at 8 Degrees Gemini/Sagittarius;
Mercury sextile Jupiter and Mercury Sextile Saturn at 27-29 degrees of Scorpio/Capricorn.  This Full Moon Lunar Eclipse is part of the Saros Series 4 South.  Every eclipse carries the planetary energy of the first eclipse in the Series.  In this case, Saros Series 4 South began on March 19, 1624. This eclipse as part of that series carries strong emotional feelings regarding relationships and money. There is a significant overlay of anger and frustration within the mix.
Now, with Jupiter and Mercury sextile Saturn and the eclipse falling in the signs of communication, we are called to express those feelings through writing, communicating, teaching or learning.  All eclipses require a release.  The release in this case would be through such things, or to simply let go of those things that are blocking your creativity.
December 1:  Mercury enters Sagittarius. Think "grand" expansive thoughts, but remember to brush them with a touch of reality.  If you have strong Sagittarian energy in your chart, you are probably feeling quite constrained by the inability to travel freely.  Use this month when Mercury is in Sagittarius to plan future excursions, to take a totally fascinating, stimulating class (like my upcoming astrology class) or to learn about international customs. Mercury in Sagittarius brings a sense of optimism and ability to see the big picture.
December 5-6:  Venus trine Neptune at 17-18 Degrees  Scorpio/Pisces; Venus at 18 Degrees Scorpio inconjunct Mars at 18 Degrees Aries.  Venus trine Neptune is definitely the "rose-colored glasses" aspect.  Its best not to make any commitments or large purchases during this lovely, but unstable trine.  Be especially careful with romantic connections as things may not be quite as they seem.
Despite this, Venus trine Neptune is a wonderful aspect to help you tune into your higher self.  Light a candle, surround yourself with pink light and declare your love toward all things.
December 9-10:  Sun Square Neptune at 18-19 Degrees Sagittarius/Pisces. Sun in Sagittarius square Neptune in Pisces confronts us with a choice regarding truth.  What do we really believe?  Do we dare open ourselves to a new way of thinking or is it safer to cling to outdated, shop-worn beliefs?
We may hear of new scandals or hidden information regarding religious and political figures during this square.
December 10-12:  Sun Trine Mars at 18-21 Degrees Sagittarius/Aries; Sun Conjunct South Node from 18-20 Sagittarius. Sun trine Mars brings a shot of energy to help you get your Christmas activities done.  However, it can also escalate any disagreements or frustrations.  Because Sagittarius rules politics and Mars rules wars and skirmishes, lets hold peaceful energy to help ourselves and the world navigate this volatile energy.
December 13-14:  Mercury Square Neptune at 18 Degrees  Sagittarius/Pisces.  Mercury square Neptune is another time when it would be wise not to sign any contracts or make any long-term commitments.  Things are not as they seem on the surface. If ever a planetary aspect embodied the saying of "if you believe that, I have a bridge to sell you," this is it.
December 14: Total Solar Eclipse at 23 Degrees Sagittarius; Mercury Square Neptune at 19-18 Degrees of Sagittarius; Mercury Conjunct South Node and Neptune square North and South Node.  All eclipses require a release of some kind.  This Sagittarius Eclipse nudges you to let go of limited beliefs and to let yourself imagine a brighter future.  If you need to take some kind of advanced training, this eclipse would favor going forward with that.
Because the Nodes are always involved in an eclipse, all eclipses have a "fated" or inevitable quality to them.  For instance, this Sagittarius solar eclipse eerily connects to Donald Trump's birth chart.  He was born under a total lunar eclipse with his Sun at 23 degrees Gemini and his Moon at 23 degrees Sagittarius. One phase of his life is definitely coming to an end and it is time for him to move on.  A movement back into the entertainment business would certainly fit with his changeable, expansive lunar eclipse signature.
Coincidentally, December 14 is the date when the Electoral College electors meet to vote and confirm the next president and vice president of the United States. The total solar eclipse degree is the same degree as Kamala Harris' progressed Sun.  When an eclipse falls on important natal or progressed personal planets, it often shows a major change in a person's life.
The chart for the total solar eclipse for New York, NY using the natural chart follows:
December 17:  Sun at 26 Degrees Sagittarius at the center of the Milky Way.  The Galactic Center is the Sun of our Sun and is the source of the highest amount of gravitational energy in our galaxy. It correlates then, that the Sun's transit over this point each year releases vast stores of energy, motivation and aspiration.  This is just what we need after a year full of limitation, responsibility and isolation.
December 21:  Winter Solstice — Sun Enters Capricorn; Jupiter and Saturn Conjunct at 00 Degrees Aquarius. This is a history-making winter solstice.  Both the Sun and Mercury enter Capricorn and both Saturn and Jupiter enter Aquarius, all at 00 degrees of their signs on the 21st.  What is outstanding this year is that the Great Conjunction of Jupiter and Saturn in the air sign Aquarius has not happened for 800 years. We truly are in a once-in-a lifetime energy pattern.  I have come to believe that the hardships of 2020 were merely a necessary first step in shifting the energy toward a whole new dimension.
December 25: Christmas Day, 2020. Keep your expectations in check about how things "should be" on Christmas day.  With the Sun in Capricorn trine Uranus in Taurus on Christmas day, anything goes.  The more flexible you are, the more enjoyable the day will be.  The planetary energy on Christmas Day can also bring startling insights.  Revel in the uncertainty!
Moon Movement During December 2020: Note:  The time of the Moon's movement into a sign will vary depending on where you live.
December 1:       Moon enters Cancer
December 4:       Moon enters Leo
December 6:       Moon enters Virgo
December 8:       Moon enters Libra
December 10:     Moon enters Scorpio
December 12:     Moon enters Sagittarius
December 14:     New Moon Total Solar Eclipse at 23 Degrees Sagittarius
December 14:     Moon enters Capricorn
December 17:     Moon enters Aquarius
December 19:     Moon enters Pisces
December 21:     Moon enters Aries
December 24:     Moon enters Taurus
December 26:     Moon enters Gemini
December 29:     Moon enters Cancer
December 29:     Full Moon at 9 Degrees Cancer
December 31:     Moon enters Leo
_______________________
Schedule your comprehensive astrology reading by sending an email to ruby@astrology-classes.com.

My readings consist of transits, progressions, solar arc directions and solar return (year ahead).  Readings are by telephone or Zoom and are recorded.  Payment is by PayPal.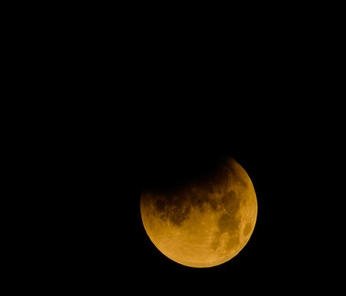 STAY TUNED:  My upcoming beginner's astrology class starts January 27, 2021.  At this time, it is anticipated that it will run from 6:30 pm to 8:00 pm Mountain Daylight time for 6 weeks.  I am flexible on the time and will try to hold it at a time that is convenient for most.  I welcome your feedback.  Cost is $210 and is payable by Paypal. Let me know if you are interested.  https://astrology-classes.com/contact-us.